Instructors


James Mitchell , Builder, Author and ISBA Big Wood Instructor since 1997.
" I grew up where big trees, mountains and sea were my playground… I loved to build, forts on the ground, underground, in the trees, on the water, out of sand, snow, hay bales, wood or whatever I could find".      That passion led to log and timber joinery… Years of learning and doing led to teaching and writing…Decades of focus lead to an understanding...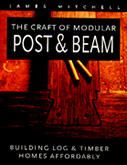 His book Craft of Modular Post & Beam was the first to introduce modular log building, making it doable for Owner/builder's and eliminating the boom-and-bust cycle for the Contractor's.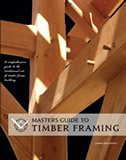 His book Master's Guide to Timber Framing is the first to introduce timber Virtual Layout and Mitred Joinery based on Centerline Referencing…Achieving perfection with an imperfect material and uniting round (log) with square (timber).
James's new book, A Master's Guide to Log Building, will be available soon. It is thorough and detailed, with all the information needed for building with logs. The book will be available on the website as soon as it is published.
 James never lost focus of that passion and for over thirty years has been building, writing and teaching about Big Wood construction,; helping people achieve understanding and independence in building and owning their home,...it is the Island Way.
Curriculum Vitae:
1974 Graduate, B. Allan Mackie School of Log Building.
1974-79 Builder,  Log and Timber housing,  British Columbia.
1978/9 Instructor,  B. Allan Mackie School of Log Building.
1981 Graduate, Industrial Education, University British Columbia.
1983 Videos, Construction, Homeowners Assistance Program, NWT Housing Corp.
1984 Author, Short Log and Timber Building Book, Hartley & Marks Publ.
1986 Videos/Manuals, Northern Contractor Development, NWT Arctic College.
1992-95 Owner/Builder,  4500 sq. ft. P&B ISBA Residence.  
1997 Author, Craft of Modular Post & Beam, Hartley and Marks Publ.
1999/2000 Director, Log and Timber Industry Association of B.C
1997-…  Founder/Instructor, Island School of Building Arts.
2012 Owner/Builder, ISBA Great Hall 
2012 Author, Master's Guide to Timber Framing, ISBA Publ.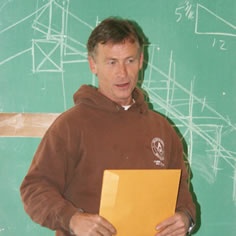 SketchUp course Instructor Peter Gron graduated from the University of Victoria in 1986 with a bachelor's degree in Computer Science. Son of a builder, Peter grew up building all manner of things and helped finance his university years with jobs in construction. After a long career as a computer programmer and several years immersed in boatbuilding, Peter, an alumnus of ISBA's Post & Beam and Hammer Bents courses, is now pursuing a career in designing and building timber frame structures.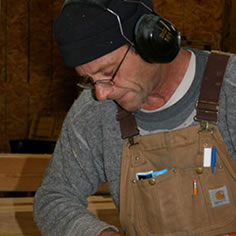 Brad Crocker Instructional Assistant and Log Yard Instructor
Brad joined ISBA in 2017 and brings great value to student learning in both Log Building and Timber Framing. He is an excellent resource for our students and, as the sawyer for milling the timbers for our project frames, Brad demonstrates the use of the Woodmizer during each course.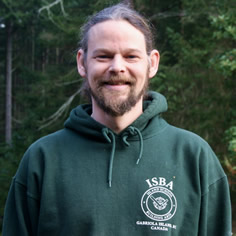 Patricia Rokosh joined ISBA in 2015 as Executive Director of the school and student services. Pat started in post-secondary in 2001 and has worked in diverse positions, including Dean of Trades and Technology at both Red Deer College, Alberta, and North Island College, BC. Her education includes a Diploma in Engineering Technology, a Degree in Communications and Marketing, and a Master's degree in Environment and Management from Royal Roads University, where her thesis examined sustainability in the Carpenter and Electrician Apprenticeship Trades. Pat is passionate about student learning and the value of applied disciplines and, in her spare time, is a potter and creator @timberhausstudio.